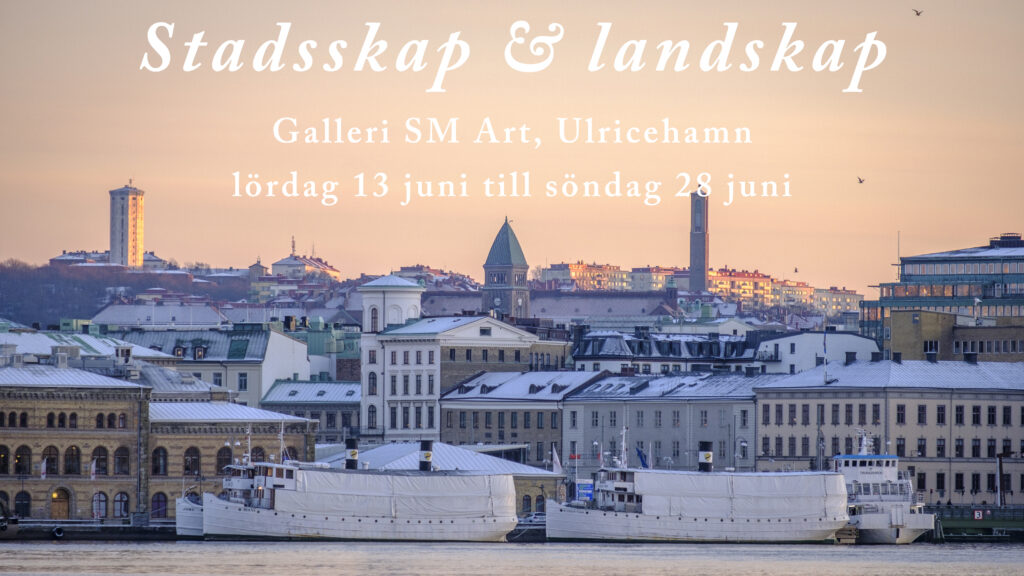 Tre helger, från lördag 13:e juni till söndag 28:e juni, ställer jag ut bilder på Göteborg (och några stycken från Orust) på Galleri SM Art i Ulricehamn.
Mitt i rådande pandemi, mitt i försommarvärmen, en timmas bilfärd öster om Göteborg. Varför inte? Det är något svalare, och lättare att hålla avstånd, utanför storstaden. En fin utflykt till en vacker stad med vacker natur och en möjlighet att se en (eller fler) vyer av Göteborg du kanske inte hade sett annars.
Utställningen är öppen lördagar och söndagar mellan 12 och 15. Det går även att boka besök på annan tid genom att ringa 073 909 7009.
Hoppas vi ses i Ulricehamn!
Over three weekends in June I will be exhibiting photographs of Gothenburg at Gallery SM Art in the town of Ulricehamn 100 km east of here. If you are in Sweden and if you can find your way to Ulricehamn you are very, very welcome. Would really love to see you there.